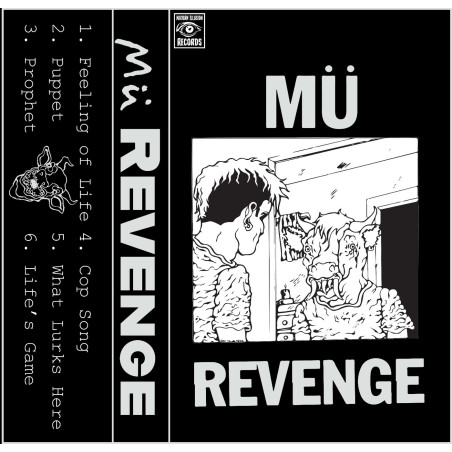  
Mü - Revenge Tape
Kein Mehrwertsteuerausweis, da Kleinunternehmer nach §19 (1) UStG.
If you're into Minot Threat and hate cops you will love MÜ. No more to say.

Tracklist:
1. Feeling of Life
2. Puppet
3. Prophet
4. Cop Song
5. What Lurks Here
6. Life's Game

Limited to 50 pieces.
EU-exclusive Release with different cover.