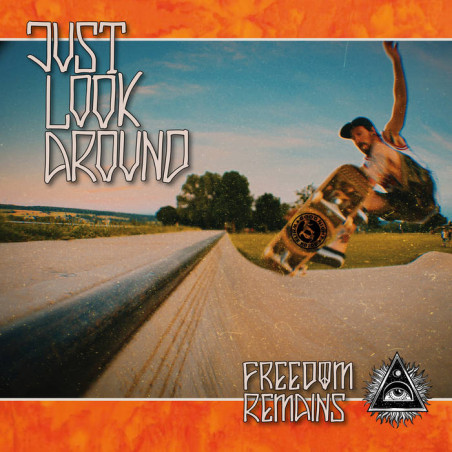  
Just Look Around - Freedom Remains Tape
Kein Mehrwertsteuerausweis, da Kleinunternehmer nach §19 (1) UStG.
Just Look Around from Höxter, Germany, play New-Hardcore straight in your face! For Fans of Madball, Get The Shot, Risk It! and Billy The Kid.

The EP contains 7 dope Hardcore-songs to mosh in your living room. Plus: With every order you get a keychain on top. The Tape comes with a red cassette and a download code.

Tracklist:
1. Partisan
2. Blow it Down
3. Disruption
4. Its a trap
5. Aftermath
6. The good the bad and the ugly
7. Freedom remains
8. Bonustrack

Special version in red.
Limited to 20 pieces.